Identification
First of all, it is imperative that your pet can be properly identified and returned to you should it get lost while you are away.
Microchip your pet and keep your contact details up-to-date with your vet.
Register your pet in a lost pet database in your region of residence and in the region where you will be travelling. In Germany, TASSO is the main database.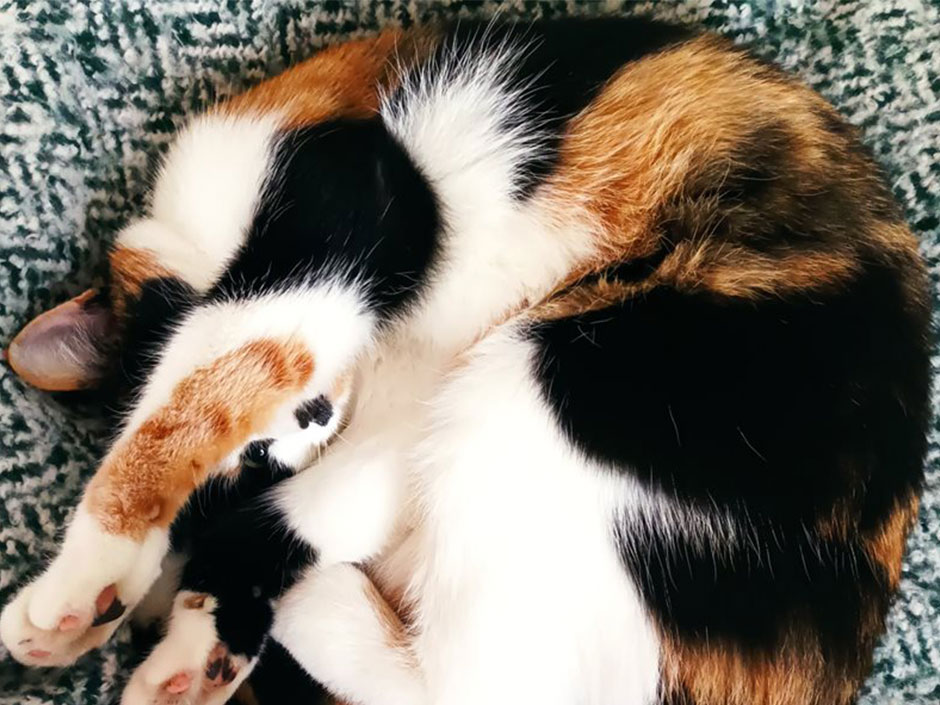 Invest in an ID tag (and optionally a GPS tracker) to attach to your pet's collar.
Take some clear photos (with good lighting!) of your pet in various positions (standing, sitting, front, back etc.) showing all identifying marks and its general physical characteristics, so that others can help in case of a search.
---
Health First!
Before crossing international borders, remember to check the customs and importation requirements of the destination country. An up-to-date rabies vaccination is a worldwide requirement. If you plan on flying*, you will at the very least need a recently issued health certificate from a vet (usually within 5-10 days of flying). You may also need to fill out some forms for the import (and later export) of your pet when travelling to a different continent.
Attention: If your flight originates in the EU and you are travelling to a country with a disadvantageous rabies status (check the destination country in this list), make sure to do an antibodies rabies test. The blood can be drawn at your regular vet and sent to one of the EU-approved laboratories. If you do not take this step, your pet may face quarantine upon return!
*For travel within the EU, a health certificate is not necessary.
---
Air Travel
While plane travel may make some nervous, it is absolutely doable with an acclimatized pet. Pet bookings are not possible on budget airlines but on regular airlines unless the plane is uncharacteristically small it's not usually a problem. In any case, call the airline ahead before booking your own ticket to make sure that they do take pets and that there is space left for your pet. You most likely won't be able to book the pet ticket online (this tends to be the exception rather than the rule), and will have to do this either over the phone or in person.
The airfare varies depending on your pet's size, the route distance, and the airline. For anything over 8kg (including travel bag or crate), the pet will be too heavy to travel with you in the cabin and will have to travel in an air-conditioned partition of the hold. For a large dog (over 30kg) you can expect to pay between €100-€150 one way as of 2023.
Getting Ready
The first step is to get an IATA approved crate of the correct size (your pet must be able to stand up, turn around and lie down without being cramped). Be sure to measure your pet properly before buying a crate, if possible go to a physical store to get some advice on the options.
The second step is to get your pet used to its crate ahead of the flight (as a rule of thumb, I would say spend at least 2 weeks on this). The goal is to have your pet associate only positive things with the crate. Some ways to do this are by feeding its meals in the crate (with the door open), or throwing in toys or treats as part of a game. If your pet is insecure, you may need to lower your expectations and spend more time on this activity, starting with desensitizing your pet to being near to the crate before expecting it to step inside.
Do not sedate your pet! It is no longer permitted by most airlines and also advised against by veterinarians as the medication increase the risk of your pet experiencing heart and respiratory problems at high altitude!
Day of The Flight
Arrange your ride to the airport in good time (if you are going by taxi, book it at least a day in advance). You will need to check in your pet 2-2.5 hours before your departure time.
It helps to put a familiar item in the crate. You will need to have "liquid absorbing material" inside anyway, so you can use a familiar-smelling piece of material (for example a towel that you have used, or your pet's regular blanket) for this purpose.
Make sure that your pet is wearing its ID collar, and alternatively you can also mark your home address details on the crate should your pet be travelling in the hold.
If your pet is travelling in the hold, ask a flight attendant before boarding to confirm that your pet has been loaded onto the plane and all is well.
During stopovers, it may be possible in some cases to take your pet out for a breather and some exercise, but if not you will at least be able to get an update from a flight attendant on its well-being.
It's never happened to me, but in case a flight attendant tells you not to worry and does not want to check, be insistent! They have to perform this check.
Upon arrival, your pet will be waiting for you in the baggage collection area. You may need to make a short stop in customs for the paperwork inspection, but then you're all done!